United Young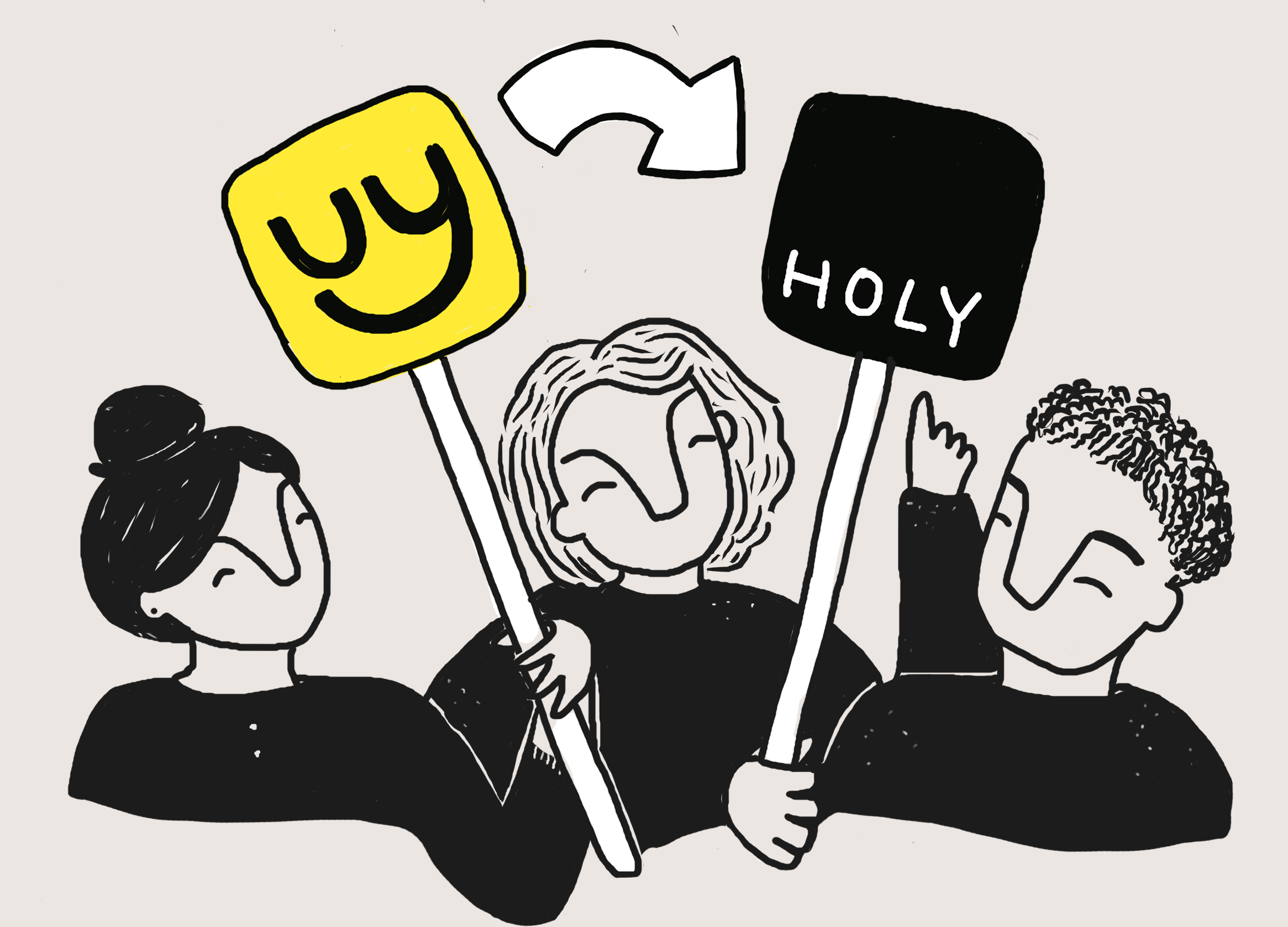 United Young
is now HOLY.
New year. New name.
Same Christ–honoring app.
Inspired by feedback from the community we've completely redesigned the UY app.

What hasn't changed is our mission to connect fellow believers and encourage one another in faith.

We are still the same small team making the most Christ–honoring app we can, praying it may bless you!
Find friends,
a date, or network
with others.
Chat with
Christians
near you.
Share your story
and be inspired
by others.
Because the
Christian life is
better together.
"A Christian needs others because of Jesus Christ. In Jesus we have been chosen from eternity, accepted in time, and united for eternity."
— Dietrich Bonhoeffer
About us
Kathleen & Jonathan
United Young is made by the wife and husband duo Kathleen and Jonathan Tamboer. With backgrounds in design and software engineering, they are passionate about using technology to help Christian community flourish.
United Young has its roots in the Netherlands as a teenage project of Jonathan to connect fellow young people following Jesus, way back in the early 2000s. Nearly two decades later, now joined by Kathleen, the mission to connect followers of Jesus still holds strong.
United Young is based in New York City.
Contact
Say hello!
We'd love to hear from you! Feel free to reach out with any feedback, comments or questions regarding United Young.
Send us an email
Life together
1 Thessalonians 4:9–10
"Regarding life together and getting along with each other, you don't need me to tell you what to do. You're God-taught in these matters. Just love one another! You're already good at it; your friends all over the province of Macedonia are the evidence. Keep it up; get better and better at it." (MSG)